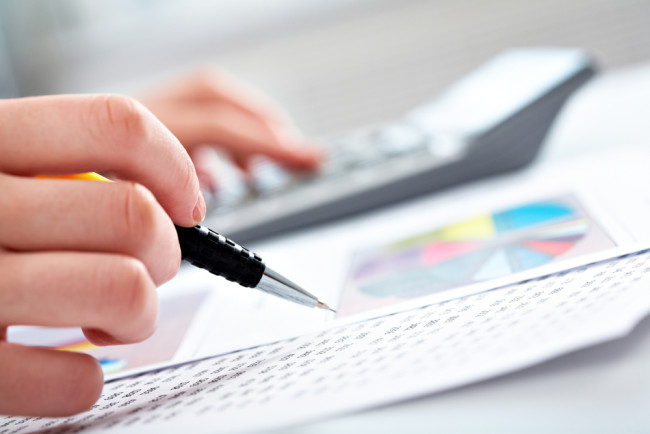 Companies and their leaders are faced with increasing pressure to deliver in two areas simultaneously: respond to today's pressing commitments by optimizing the process and determine and invest in innovation opportunities that will enable future business success. Naturally, people tend to instantly respond to crises that are right in front of them, and push innovative thinking to the back burner. 
While the urgent drives out the important with some organizations, leading companies have overcome this bias by allocating significant resources to funding the innovation that will deliver tomorrow's success.
To uncover their recipe for success, it's critical to ask these two key questions:  How much is your organization spending on innovation? And how much do you think it should be spending?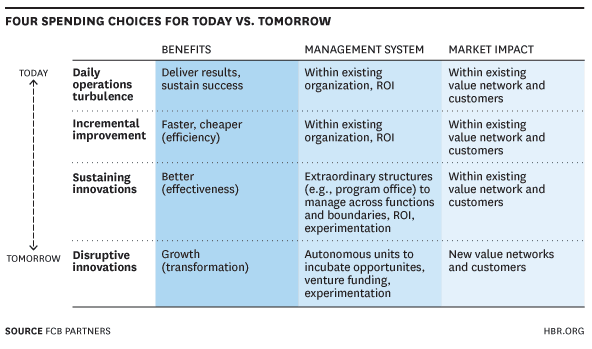 Harvard Business Review blog contributors Brad Power and Steve Stanton asked managers from a variety of industries how they were allocating their resources between four categories: day-to-day, incremental improvement, sustaining innovation, and disruptive innovation. Here is the average of what they estimated they were currently spending:
85% of their resources on day-to-day operations
5% on incremental improvements that produced faster, cheaper, better sameness
5% on small sustaining innovations
5% on big, disruptive innovations
Power and Stanton then asked what a better allocation may be, and their answers were:
75% on day-to-day operations
5% on incremental improvements
10% on sustaining innovations
10% on big, disruptive innovations.
The need to innovate in the IT industry is even greater. Any organization aiming to reallocate their budget to include more investment for long-term innovation must do three things:
Set aside funds for improvement and innovation.
Minimize the day-to-day turbulence.
Create organizational structures and controls for innovation.
In the everyday battle between the present and the future, the present will always come out on top unless the strategic decision is made to also focus on the future. First, measure current spending within the organization against the 4 areas above and evaluate. Deciding to invest in sustaining and disruptive innovation is a critical choice leaders must make for the future of their organizations. 
The Best Kept Secret for IT Professionals.
Learn how we keep you more informed than your competition in half the time.
arrow