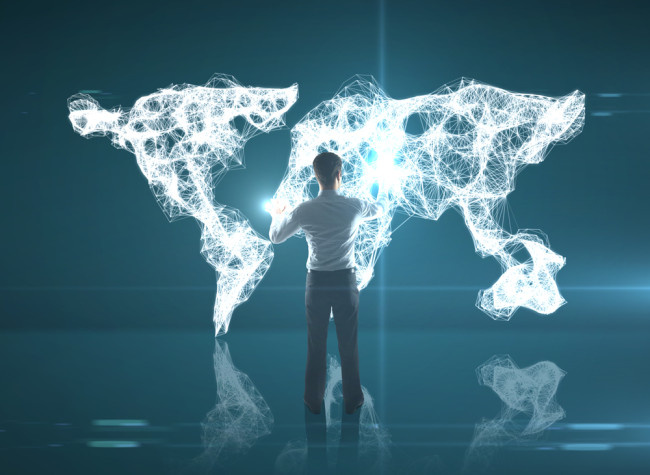 As IT professionals, we must be leading when it comes to the cloud. IT cost savings alone, while helpful and necessary, are not going to revolutionize your business. I liken an IT-oriented cloud strategy to a question one of our team members posed to me the other day, "If everyone has SAP, wherein lies the strategic advantage?" 
There are three stages of cloud adoption. Ask yourself where your organization currently stands in this continuum:
Economize: Provide (typically IT) service cheaper.
Innovate: Do things the company could not do or could not do easily.
Industrialize: Provide consistent, repeatable services with high automation.
The Innovate stage must be followed by Industrialize. The world's leading organizations will continue to be judged by the quality of their every customer/user interaction. Make sure your teams do not confuse the ability to do something once with the ability for 20,000 people across the globe to do it at the same time and have your organization respond appropriately to each instance. 
Irving Wladawsky-Berger, formerly of IBM and Citigroup, makes some great observations on this topic in a recent WSJ CIO Journal guest post. Here are some of my favorites with some excellent embedded links if you have time to follow them (emphasis added):
But, for many companies, the use of cloud to foster business innovation and growth remains elusive. Some of the reasons are organizational and cultural.
A recent McKinsey study on Cloud and Innovation observed that "The problem in many cases is that adopting cloud technologies is an IT initiative, which means that cloud solutions are all around improving IT and IT productivity. But that's not where growth is going to come from. . . Incremental investments in productivity don't drive growth. . . Investments need to go into innovation and disruptive business models . . . Unless companies are asking themselves how to use the cloud to disrupt their own business models or someone else's, then adopting the cloud is just another IT project.
I think of cloud as being fundamentally a kind-of Internet of Services, delivering mass customized services over the Internet to billions of smart mobile devices and trillions of smart sensors, and turning data centers into factories for IT-based services on an industrial scale. A somewhat similar point was made in a 2013 report by the McKinsey Global Institute, Ten IT-enabled business trends for the decade ahead, which listed cloud as one of its top trends and succinctly described its key value as realizing anything as a service.
But doing so effectively, at the scale required to connect to billions of people and huge numbers of sensors in Internet of Things applications, requires the massive industrialization of services being ushered by cloud computing. You couldn't possibly support those huge volumes of services and devices with custom, ad-hoc architectures.Cloud-based services require a much more standardized, mass customized, process oriented, industrialized approach to production, including the application of advanced technologies and rigorous science, engineering and management methodologies.
The Best Kept Secret for IT Professionals.
Learn how we keep you more informed than your competition in half the time.
arrow